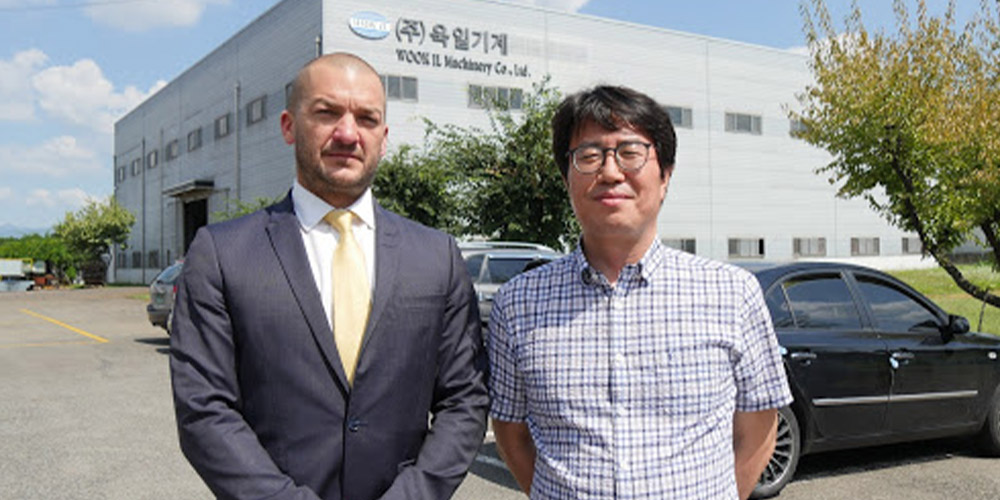 STEVE WATERHOUSE, MANAGING DIRECTOR OF DIECUT Global, SPEAKS TO DAN BRUNTON ABOUT THE EVOLUTION OF THE COMPANY'S DIE-CUTTING SOLUTIONS.
Steve, where did it all begin?
SW: As a former owner of Crosland, my background was in die-cutters. I met up with Emmerson Koo, former Sales Director of Young Shin, in Daegu, Korea in 2011 and we started to design a machine. We enlisted the help of experts in each field from heavy engineering to electrical design and the result was the original Goldline. A year later, we installed the first machine at a UK converter in London.
Why did you develop this particular machine?
SW: I guess the primary move was safety. I knew the inherent risk of hand platens if not used properly and believed there should be an alternative. I had seen incidents where people lost their lives due to trying to short cut the safety mechanisms, so I wanted to design a machine that was safe to use, easy to set-up and offer better output – and most of all, a design that meant the operator did not need to have bodily access into the machine at job change-over.
How has the Goldline been received?
SW: Firstly, we would like to thank all the companies that embraced this technology from its birth, people who were innovative enough to take a risk and run down the road of development with us. A special thank you to Rick Bleek, Director at SMP Group plc in London who put his faith in Diecut Global and helped develop this machine with us. He not only took delivery of the first ever Goldline, but five years later, bought another, which was installed a few months ago. We have machines in many industries, cutting anything from display work, corrugated packaging, heat sealing plastic corrugated and cutting all grades of PVC. We have developed the Goldline to cut honeycomb board and thick foams, right through to kiss cutting vinyl. The machine has evolved into a true workhorse in a 24/7 environment. We overcame many challenges and changed things from the basic structure to the shuttle system, even the cutting plates have been specially modified to deal with any substrate.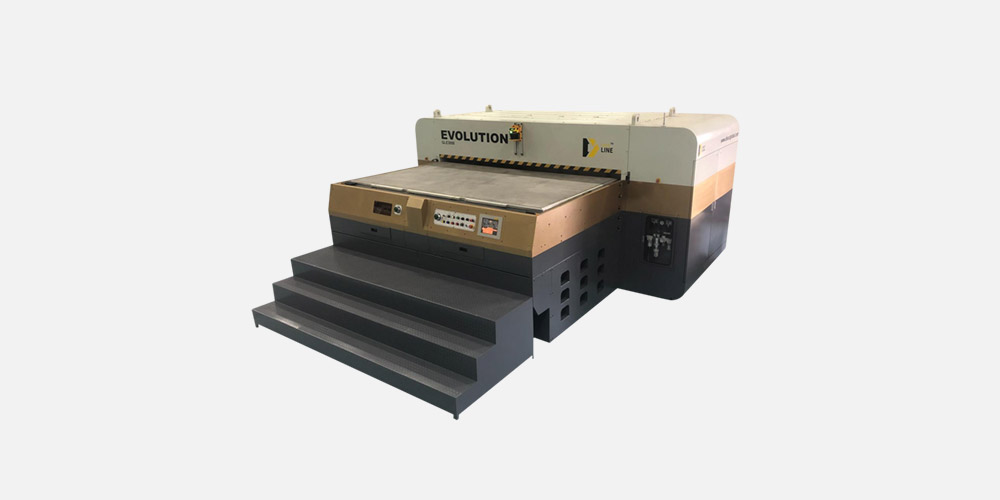 So what are the latest developments?
SW: After five years in working trials and with the original Goldline installed at plants in the US, Canada and the UK, we have now collected all the data and feedback from many different production environments. This has been collated and together with many hours with our R&D team, the second generation machine has now been produced. The 'Evolution
by Goldline' is produced in the same factory as our Redline machine by Wook IL. We now have a machine that has the tonnage to cut the most complex free standing display units (FSDU) to the thickest plastic, all grades of corrugated and display board, rigid PVC, plastics, polypropylene, leather and even kiss cutting self-adhesive vinyl. The machine has been designed to perform in all types of industries including folding carton and corrugated. Built with safety in mind, but also understanding the operator's requirements for a quick job change over, the machine comes with full laser and electronic safety system to prevent access to any trap points, quick and easy electronic pressure setting and simple lock and secure system for tooling to achieve accurate registration. The new machine has many features, advantages and benefits over its predecessor, The Goldline (Mark 1). There are a number of sizes available ranging from 1.7m to 2.7m, plus two super sized machines at 3m and 3.2m. On the smaller end, the GL-1700 has a cutting plate size of 1800 x 1300mm and a sheet size of 1700 x 1200mm. At the top end of the scale, the GL-3200 has a cutting plate size of 3300 x 2000mm and a sheet size of 3200 x 1900mm.
For more information contact the international sales team on +44(0)845 200 4076, email; sales@goldlineevolution.com or visit www.goldlineevolution.com.